Tax Deductions 2018 - What Can I Claim On Tax 2018? - Claiming Work Expenses
Tax deductions may apply for work-related expenses, or other income generating expenses.
There are other deductions too for example tax agent fees, donations to registered charities, or school building funds, also income protection insurance, and rental property expenses, if you own a rental property generating income.
What Can I Claim On Tax?
You may be able to claim a deduction on your tax return, for a number of work-related expenses. See below for some details on possible deductions, that may or may not apply to your situation.
Work-related travel expenses
If you travel for work and you are out of pocket for the work travel, either using your own motor vehicle for trips, taxi fares, train or bus fares, flight costs, meals whilst away, or accommodation costs, then you may be able to claim some of your expenses as deductions against your assessable income. Always remember that you must keep your receipts or have a record for any expenses incurred, and depending on the length of stay and place of travel, a travel diary may be required. When claiming a deduction for travel any personal elements of the travel must be excluded from the costs before your claim a deduction. If all travel expenses are fully reimbursed by your Employer then you cannot claim a deduction.
Employers sometimes provide a travel or motor vehicle allowance to their employees, when they are required to travel for work. If you would like to find out a little more about this area and potential deductions, and how they apply to your particular situation, then feel free to contact us at UTAX Accountants for more details.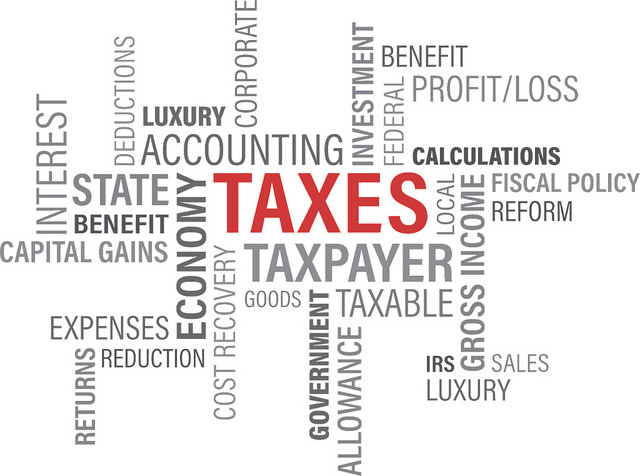 Work-related self-education expenses
If you decide to improve your skill set for your current work activities, and undertake self-education then you may be able to claim self-education expenses depending on the costs incurred.
Please note that this is only possible when you commence studying in an area that is directly related to your current work related activities.
Work-related car expenses
If you use your motor vehicle travelling for work (not travel to and from work), then it may be possible to claim a deduction for the travel. Some types of travel may include - travel between different worksites, transporting goods and/or visiting clients. There are two different methods to claim for motor vehicles - the logbook method and the cents per kilometre method. You can visit us as preferred tax accountants to help you choose the best method if this applies to your situation.
Work-related uniform (protective clothing or occupation uniform)
Some workplaces require staff to wear specific clothing for example a uniform with the Company Logo, or it may that protective clothing or footwear is required. This may be to advertise the business brand, or just for a professional appearance. It may sometimes be for safety and protection. If you have paid for uniforms or protective items, then you may be able to claim a tax deduction, and also for any additional costs you have incurred, such as laulndry or dry cleaning of the items.
Always make sure that the receipts for these costs are kept, and note the laundry washes each year. This will assist at tax time to claim any relevant deductions.
Tax deductions for charitable donations
It is possible to claim tax deduction for donations to Charities, but only if the Charity has the status of a 'Deductible Gift Recipient" (DGR). Receipts need to be kept and should be marked as "deductible donations". It is also a possiblity to claim some donations to School Building Funds, or Library Funds, but only if the payment is regarded as a donation (ie not compulsory) and the School has DGR status for the donations.
There may other pesonal items, that you use for your income producting activities. Feel free to call and discuss with UTAX Accountants.