Tax Deductions 2018 - What Can I Claim On Tax 2018? - Claiming Work Expenses
The easiest way to increase your tax refund is through tax deductions - but how do tax deductions work? Tax deductions are mostly for work-related expenses. There are other deductions too like tax agent fees, charity donations, insurance, and rental property expenses. All taxpayers will only have to claim these taxes back at tax time and when deductions are removed from their taxable income. However, this will reduce the amount of tax they will have to pay.
What Can I Claim On Tax?
You can claim many work-related expenses on tax. Below are some of them:
Work-related travel expenses
Traveling is inevitable in a work environment. If you paid for a work-related travel and your employer has not paid you, you should be able to claim a tax deduction on your work-related travels. However, if your employer gives you an allowance for your work-related travel, you can claim just the travel and accommodation expenses, which will be more than the allowance amount, without the need for keeping records. Always remember that you must be able to justify the expenses when requested and maybe asked to provide the proof of evidence of those expenses over the allowance amount given to you by your employer.
Examples of work-related items you can claim are tax fares, flights, car hire charges, hotel charges while on a work trip, train and buses fares, food (when you stay away from home overnight).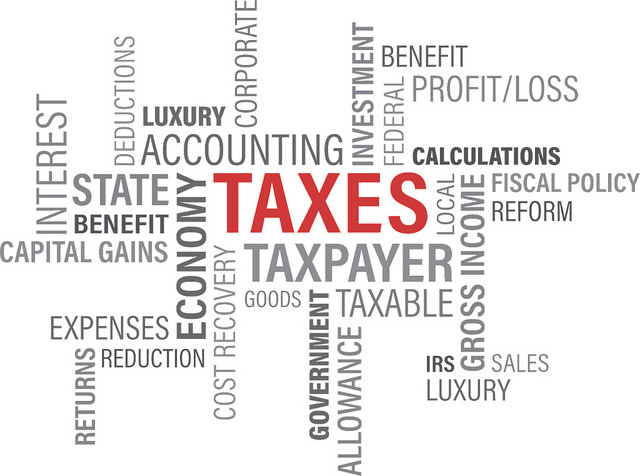 Work-related self-education expenses
The best way to boost your career and increase your skill set is through self-study. However, the decision of furthering your education while still working comes with the advantage of getting your study-related expenses back.
Please note that this is only possible if you are studying in an area that is related to your current role; this way, you will be able to claim your tax deductions.
Work-related car expenses
Some conditions can make you claim taxes charged on your car back especially if you use your car for work. For example, if you drive between different offices, transport goods and/or visit clients, you should be able to claim the personal costs of running your car on your car expenses tax return. To get started, there are two different methods to claim this tax –the logbook method and the cents per kilometer method. You can visit us as preferred tax accountants to help you choose the best method.
Work-related uniform (protective clothing or occupation uniform)
Many companies and businesses require staff to wear particular clothing like a uniform or other protective footwear. This may be to advertise the brand of a business or just for a professional appearance. It may sometimes be for safety and protection. Some of the work-related uniforms that you may claim a tax deduction for any additional cost you have incurred includea uniform (with a logo), protective shoes, protective clothing, safety equipment, glasses, goggles, gloves etc. the tax will also include the dry cleaning or laundering costs for these items.
Always make sure that the receipts of these purchases are available even for laundry. This will help determine the accurate amount of money you have spent.
Tax deductions for charitable donations
The claiming of this tax deduction is only possible if you have donated to a registered charity and have the proof of payments. Always make sure that your donations are to registered charities; this is because they are the only organizations that can only offer tax-deductible receipts.
Claiming Work Expenses –ATO Tax Deductions
You can make use of the myTax app to lodge your tax return online. The app is easy, free, quick and secure. You will need to create a MyGov account for this to be possible. After that, you can link the account to the ATO; this will then be used to lodge the deduction complaints online. Visit the ATO website know more about how to lodge online.
Smart tips:
Ø To see how many funds you have, check your super from your MyGov account; you can also merge your funds from this account to know which one to keep.
Ø After lodging your return, you must keep an eye on your MyGov account (inbox) for notification of assessment and tax receipt.
Ø To confirm that your entitlements are correctly calculated, you can make use of your spouse's details to compare their income and expenses.